Tokyo Pinball C100 Demo
A downloadable Tokyo Pinball Demo
The project will be completed soon and the trial version will no longer be available for download. Thank you for your support!
💿Tokyo Pinball C100 Demo
This is a paid trial version that will be distributed at Comic Market 100, Japan's largest otaku event, and this page is open to those who wish to purchase the software after the event.
⚠️Warning
Please note that this is NOT Early Access, so even if a full version is released after purchase, you must purchase it separately. If you are not a supporter of this project, you may want to wait for the full version. Your support is, of course, greatly appreciated!
🔰 Pinball for Everyone
To make it easier for beginners to play, automatic slow motion, stamina-based kickback and nudging are implemented. If you have never played pinball before, Tokyo Pinball is a good place to start.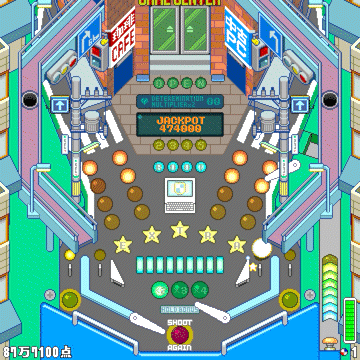 🎲 Features
The game implements the following features that are familiar to pinball players.
Jackpot
Nudging
Kickback
Extra Ball
Hold Bonus
Hurry Up
Score Multipliers
Ball Saver
Game End Bonus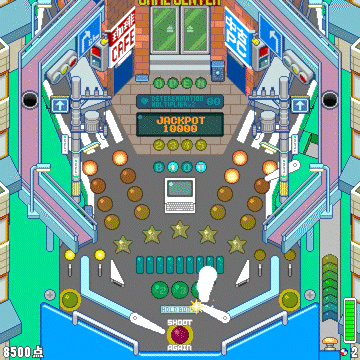 🙋 FAQ
Do you have multi-balls?
No. I have tested multiball several times and decided that it is not suitable for this game for the following reasons:
the incompatibility of top view 2D pixel art and multiball.
frequently switch display layers (inside buildings) in the playfield.
slow motion and pauses occur when the player does not intend them to.
narrow margins of the playfield designed for speedy single-ball play.
Are there multiple levels?
No. I believe that it is more important for players to play one level repeatedly and feel that their play improves than to have multiple levels in this game. If additional levels are implemented, they will be sequels.

My controller is not responding!
Only XInput controllers are supported; you can play with other controllers by emulating keyboard input with a Steam client or other software.

When is this game finished?
I would like to complete it by the end of 2022, but this is a solo development, so it may take some time. Please be patient.
What will be implemented in the full version?
I don't intend to make any major changes to the basic rules. I would like to polish up the graphics and add a hardcore mode where kickback and slow motion are not available.